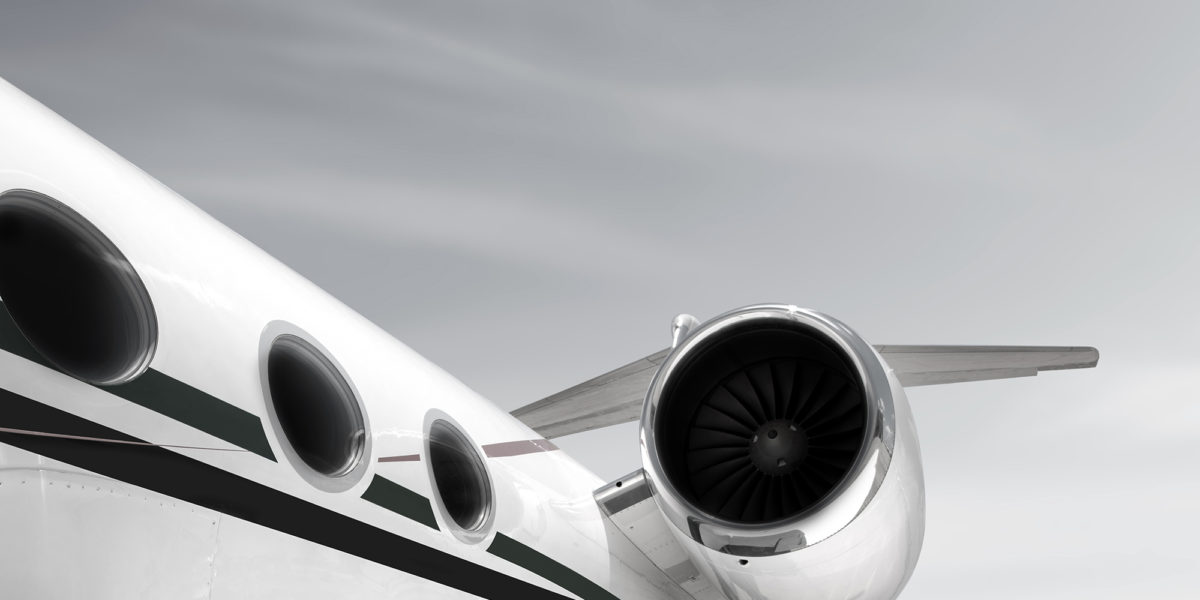 By Dan Kilkeary, SVP Sales Americas, Jetcraft
As we reach the end of the first quarter of 2021, we're seeing the business aviation industry gain increasing momentum, so much so, that our sector is seeking additional inventory to keep up with the number of buyers ready to make offers.
According to recent data published by WingX, the US is witnessing rapid recovery in flight hour activity, with Florida becoming the hub for business jet movements in the United States at 15% growth year-on-year. The recent lifting of Covid-19 travel restrictions by several US states is also expected to play out through rising flight hours and ownership inquiries, particularly from first-time buyers.
At Jetcraft, we're also experiencing high levels of interest from across the globe.  Asia Pacific activity is fueled by a growing acceptance of pre-owned private jets among buyers, and an increase in the number of Ultra High Net Worth Individuals (UHNWIs) that make up a strong percentage of our clients for larger, long-range jets. Currently in Europe, we're faced with strict travel restrictions for the near future, however, we're still confident in our prediction of more new business aviation users emerging into the market later this year as travel returns.
With the demand for inventory increasing each week, we're urging all current owners to strongly consider listing or upgrading their aircraft.
Now is an excellent time to sell
Prices of aircraft are holding well across new and pre-owned markets, with levels of depreciation a far cry from those seen during the 2008 recession. Currently, interest rates are low and, at Jetcraft, our lenders are remaining committed to us and lines of credit are still available for cash deployment. First brought in under the Trump administration, 100% bonus depreciation is also set to continue until January 1, 2023. This is great news for us in the US, particularly as those buyers can take advantage of the net operating loss carryback program available through the CARES act.
During the 2008/09 crisis, nearly 20% of the world's jets were for sale but today inventory levels are much more muted. According to AMSAT, in February 2020 9.35% of the world fleet was for sale; in February 2021 the figure stands at 7.33%, a number very much on the low end of pre-owned aircraft supply, even in normal circumstances.
Due to Covid-19, OEMs produced fewer deliveries in 2020 than in previous years, which has resulted in a decrease in the number of new aircraft available. From conversations with our clients and other business leaders, it has also become apparent that some buyers are holding onto their aircraft to 'wait and see' how the market navigates its way through this recovery period. These factors, and the heightened value proposition of business aviation during Covid-19, are leading to tightening supply in the industry, creating a great window of opportunity for buyers to sell or trade-in their assets and receive a great return on their investment.
What aircraft are buyers looking for?
We're continuing to see a strong demand for midsize and large, long-range jets. The desire for larger aircraft comes from a rise in UHWI buyers that have a business need to fly intercontinental journeys. Meanwhile, midsize jets are highly sought after, due to buyers upgrading from smaller aircraft to take advantage of increased speed, and the ability to operate out of smaller airports, flying intercontinental flights non-stop.
In the last quarter, we've sold multiple Dassault Falcon 2000s, Falcon 900LXs, Falcon 7Xs along with Bombardier Global 6000s and Challenger 300s/350s, to name but a few. Demand for further inventory is high.
How can Jetcraft help?
The global leader in business aircraft sales, acquisitions and trades, Jetcraft have nearly 60 years' experience in the industry and proven results, including the completion of 700+ transactions worth $13 billion in value over the last 10 years.
Our team of experts spans the globe, giving your aircraft visibility few others can offer.  Leveraging our more than 20 offices worldwide, we have recently closed deals in North and South America, Europe, Africa, Asia and Australia.
Clients can take advantage of our strong relationships with buyers, our unique global marketing intelligence, and flexible options that include financing where required and the ability to take in trades, helping to avoid a costly crossover period when upgrading.
If you're interested in finding out more, please contact your nearest sales representative to discuss your options.
SIGN UP FOR OUR MONTHLY JETSTREAM RECAP
Don't miss future Jetstream articles. Sign up for our Jetcraft News mailing list to receive a monthly eblast with links to our latest articles. Click to join the 1,800+ subscribers on our mailing list.
JOIN THE LIST