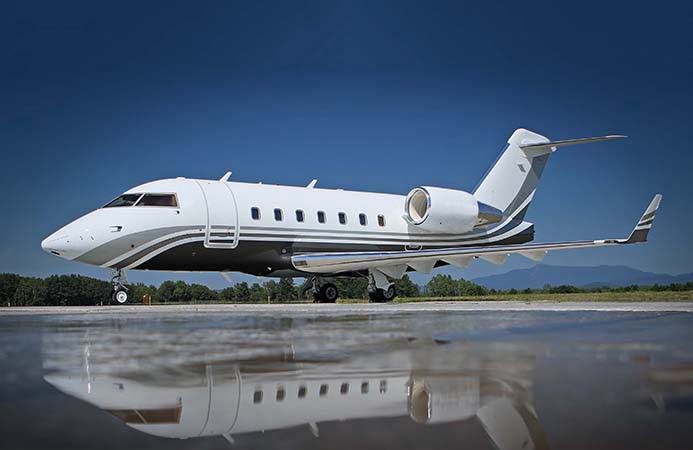 Overview including differentiating features from other aircraft in its category
Bombardier introduced its Challenger 604 in 1995 as a major upgrade on the Challenger 601 design, incorporating more powerful engines, larger fuel supply, completely new undercarriage, structural improvements to wings and tail, and a new electronic flight instrumentation system. The Challenger 604 is a longer-range derivative of the 601-3R with a larger fuel capacity and upgraded CF34-3B engines. The Challenger 604 was also one of the first business jets designed with a super-critical wing.
The Challenger 604's cabin is very similar to its predecessor's, 601-3A and -3R. The Challenger 604's cabin has extremely low noise levels. It is normally configured with 10 – 12 passengers in a double-club or a forward club/half club/divan arrangement and includes a deluxe galley and lavatory.
As of January 2014, the Challenger 604 market is comprised of 100% pre-owned. The percentage for sale is 8.8% w...