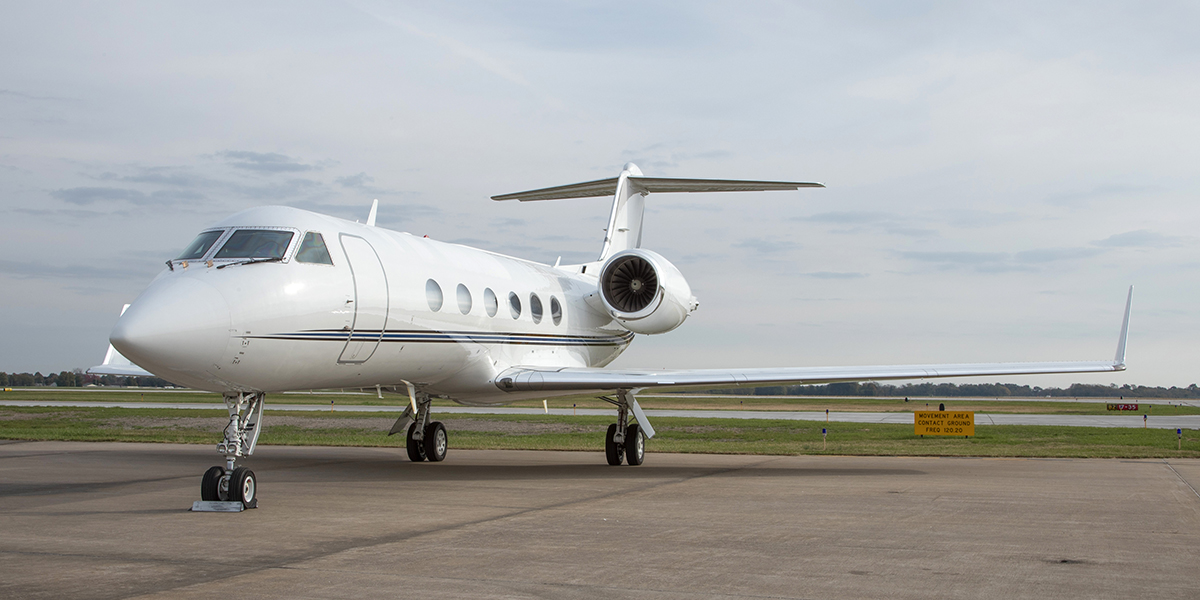 Product Overview

The Gulfstream GIV/GIV-SP is a midsize cabin business jet with significant improvements including a larger cabin, longer-range and advanced development over the earlier GII and GIII. The biggest improvement with the GIV/GIV-SP over the earlier Gulfstream models is the Rolls-Royce Tay engines which bring more efficient fuel burn and lowered noise emission.
The GIV/GIV-SP is the first in the Gulfstream family to employ Goodyear Aerospace's brake-by-wire system and a Dowty fail-passive steer-by-wire system, making maneuverability easier. The Gulfstream GIV-SP gross takeoff weight is a 1,400 pound increase over the GIV.
As of October 2018, 85% of Gulfstream GIV-SP aircraft were purchased pre-owned by their current owners, the other 15% new. 8.9% are for sale with the majority of those (86%) under an exclusive broker agreement. When for sale, the average time on the market is 339 days.
Brief History
The Gulfstream GIV-SP (SP stands for Special Performance) replaced the GIV in September 1992. The GIV-SP has higher payload and landing weights and improved payload range performance. There is an Aircraft Service Change (ASC) 190 modification which allows an owner/operator to upgrade a GIV to a GIV-SP. A total of 304 GIV-SP business jets were built, 2 are retired.
Worldwide Appeal
There are 302 Gulfstream GIV-SP business jets in operation today. Most of these are wholly owned (295) with 4 in shared ownership and 3 in fractional ownership. 11% are currently leased. North America has the largest percentage of wholly owned Gulfstream GIV-SP aircraft (86%), followed by Asia (6%).