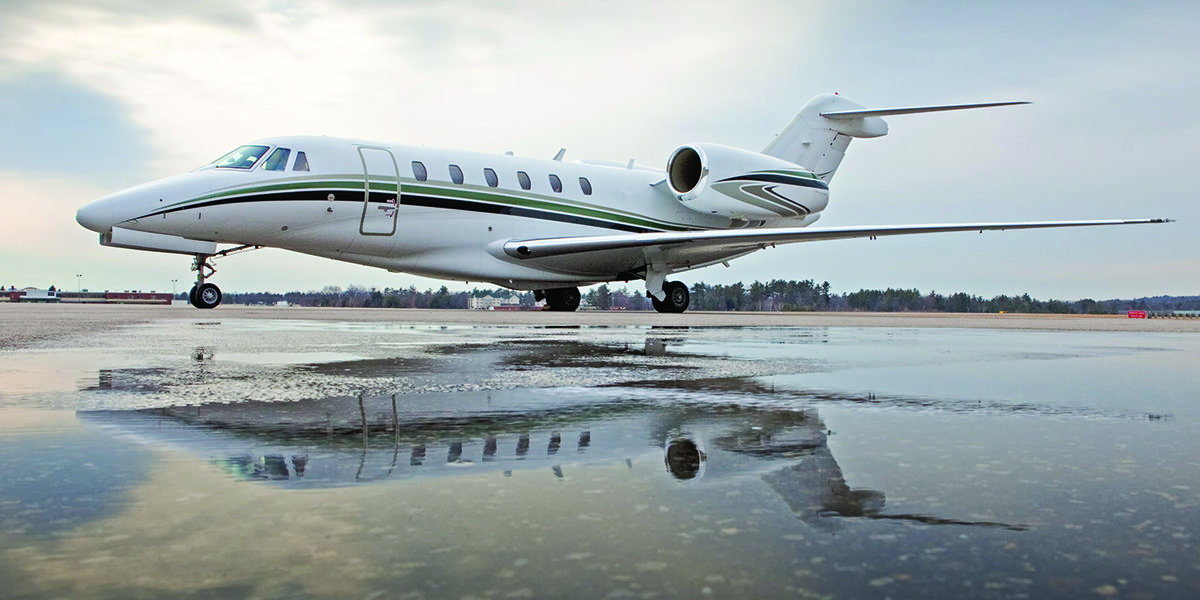 Product Overview

The Cessna Citation X, a medium-sized long-range business jet, marked the launch of the all-new 750 series, taking over the well established 650 series. It was considered a completely new aircraft, made from scratch in all major aspects and not an upgraded version of previous Citation Jet aircraft.
As of February 2018, 75% of Citation X aircraft were purchased pre-owned by their current owners, the other 25% new. 10.4% are for sale with more than half of those (69%) under an exclusive broker agreement. When for sale, the average time on the market is 373 days.
Brief History
The Citation X was announced at the NBAA Convention in October 1990 with the first prototype taking flight in December 1993. The first delivery of the Citation X occurred in July 1996 to golfer and devoted Cessna customer, Arnold Palmer. A total of 315 Citation X aircraft have been manufactured with 309 currently in operation worldwide. An updated version called the New Citation X+ was launched in 2010 featuring upgraded engines and advanced avionics systems. Deliveries of the new Citation X+ started in 2013 and there are currently 27 in operation worldwide.
Worldwide Appeal
There are 309 Citation X aircraft in operation today. Most of these are wholly owned (276), with 26 in fractional and 7 in shared ownership. 11% are currently leased. North America has the largest percentage of wholly owned Citation X aircraft (88%), followed by Europe (5%).