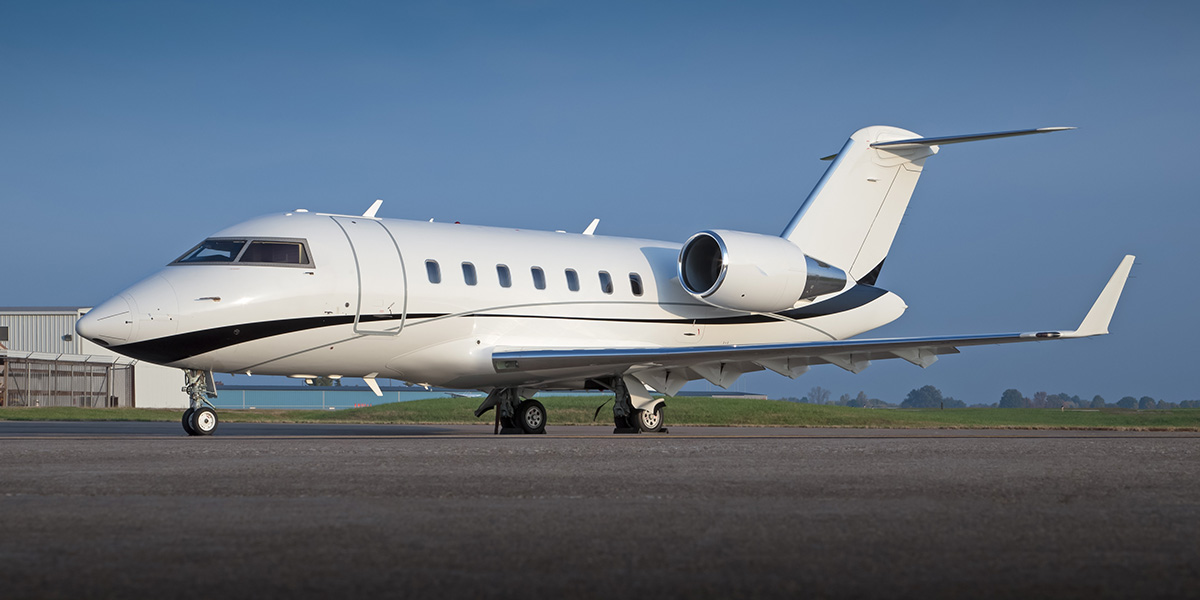 Product Overview

The Challenger 605 was introduced as an upgrade to the Challenger 604. With the success of the Challenger line, Bombardier continues to use the general design while offering updated technology and improvements. The 605 offers larger and higher positioned windows, an upgraded galley, a revamped cabin and cockpit, and upgraded avionics, along with an increased payload.
As of September 2017, 42% of the Challenger 605 aircraft were purchased pre-owned by their current owners, the other 58% new. 6.3% are for sale with the majority of those (89%) under an exclusive broker agreement. When for sale, the average time on the market is 251 days.
Brief History
Bombardier introduced its Challenger 604 in 1995 as a major upgrade on the Challenger 601 design that incorporated more powerful engines, larger fuel supply, a completely new undercarriage, structural improvements to its wings and tail and a new avionics system. Ten years later the Challenger 605 was introduced with upgrades to the 604 design. Production ended in 2016 with a total of 290 Challenger 605 aircraft manufactured.
Worldwide Appeal
There are 287 Challenger 605 aircraft in operation today. Most of these are wholly owned (281) with 3 in shared and 3 in fractional ownership. 9.4% are currently leased. North America has the largest percentage of wholly owned Challenger 605 aircraft (58%), followed by Asia (21%), and Europe (17%).